1. Have you ever thought about going to one?
2. Have you ever been to a psychic?
3. What are you experiences if you have been to one?


I've always wanted to go, but I'm afraid they'd tell me I'll die or something. :-\
I was in China Town with my friend the other day, and we found one.
But we were both too chicken to try.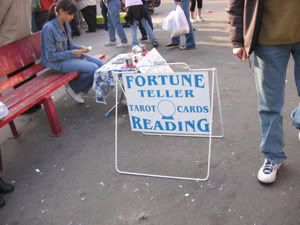 (More pictures at my LJ)