A friend and I drank our weight in beer while cooking a pork roast wrapped in bacon with a head of garlic stuffed inside. Apparently, one whole head of garlic was not enough because we also cooked a head of roasted garlic to smear on our genitals the roasted vegetables to go with it.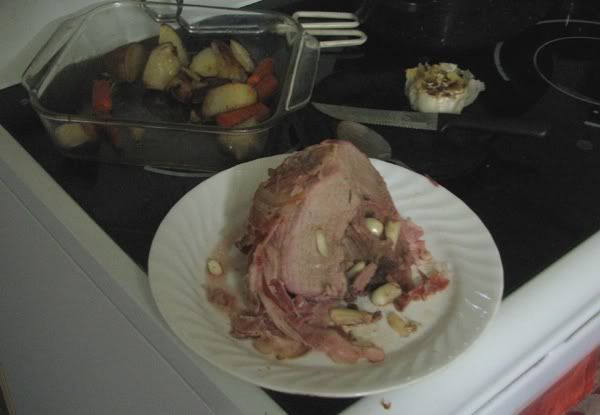 Yes, my farts were a beautiful fragrant wonder of nature and my buddy and I spent an inordinate amount of time dutch-ovening each other while laughing hysterically later on that night, burp. Despite my colon full of air wrapped around a pile of poop for hours, my farts did not smell like poop, oh no. In fact, my beer poop the next morning didn't smell like poop at all, it smelled just like glorious clouds of garlic. And maybe a bit like bacon.

We took turns farting into ziplock baggies after, marked them with felt pens and put them in the freezer (because we are 10 year old boys at heart). A week later, they still smelled wonderful and we had a contest to see whose was more powerful. I won.

Has anyone else ever farted into a container and put it in the freezer and then opened it to see if it stinks days later?