I'm trying to code a jquery countdown for my website and there's a few pictures included with the help file, but I'm not understanding how to type in 'countdown will end on the 18th'.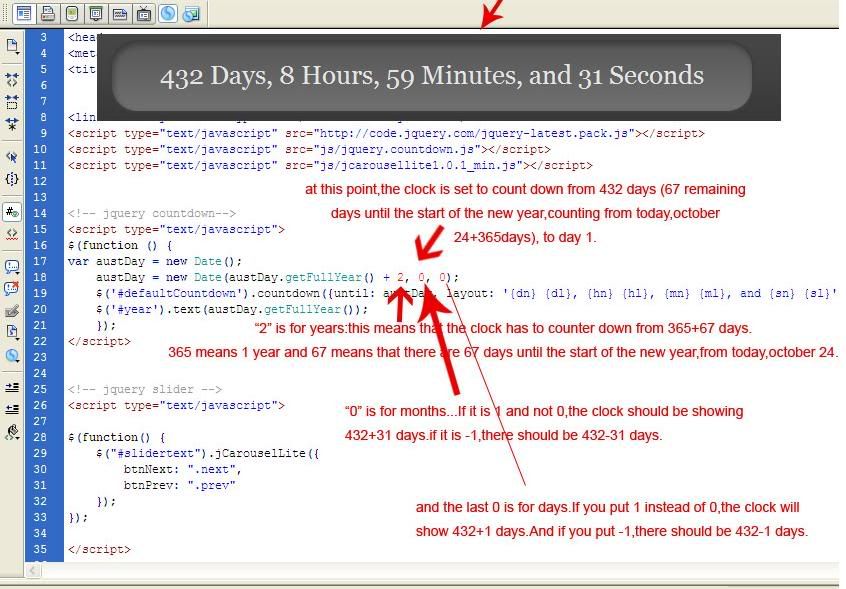 Is there anyone familiar with jquery that can explain this to me in 'even an idiot can do it' terms?

ETA: Lightbulb moment! Nevermind

Different question instead....what was your most recent 'facepalm, I'm an idiot' moment?