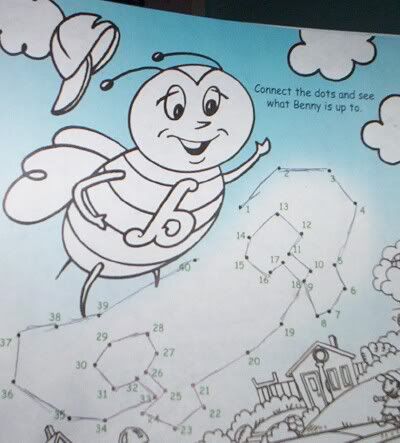 Am I the only one who has no clue what Benny's doing?

If you can actually figure it out, what is Benny doing?

EDIT: DAMN you guys are fast, I got 3 replies and the post was barely up for 30 seconds! Anyway, the consensus thus far is that he's skateboarding... which is what I thought too, but if so then that is one screwed up skateboard.

EDIT2: Stop saying it looks like a penis! This is a KID'S Menu!!! LoL.


Also, does anyone else see what's wrong with the dots? Bonus points if you do.

EDIT: I'm screening the comments of those who say the correct answer, so as not to spoil the surprise for the others who still wish to figure it out.