Color picking!

I have this bird, and I don't know what to use for the final color on the neck. Ideas?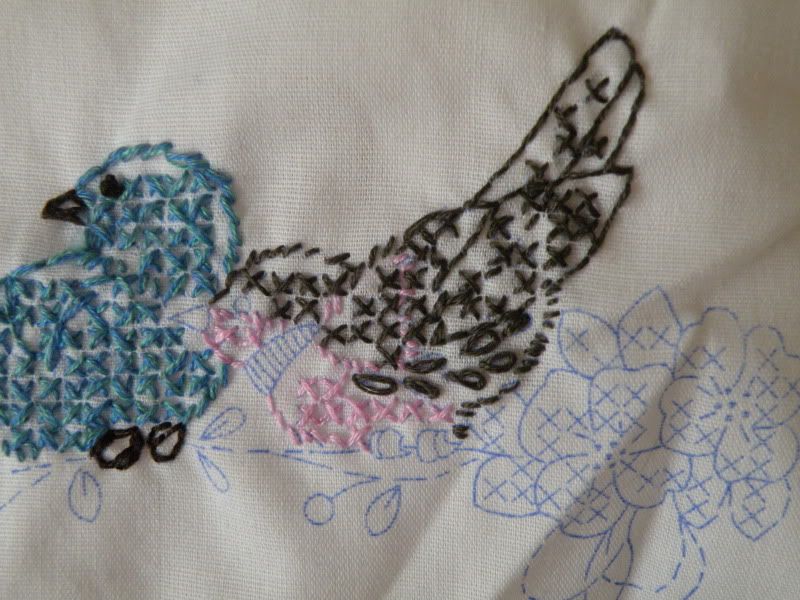 If it helps, this is the full panel. The other bird will have gray wings.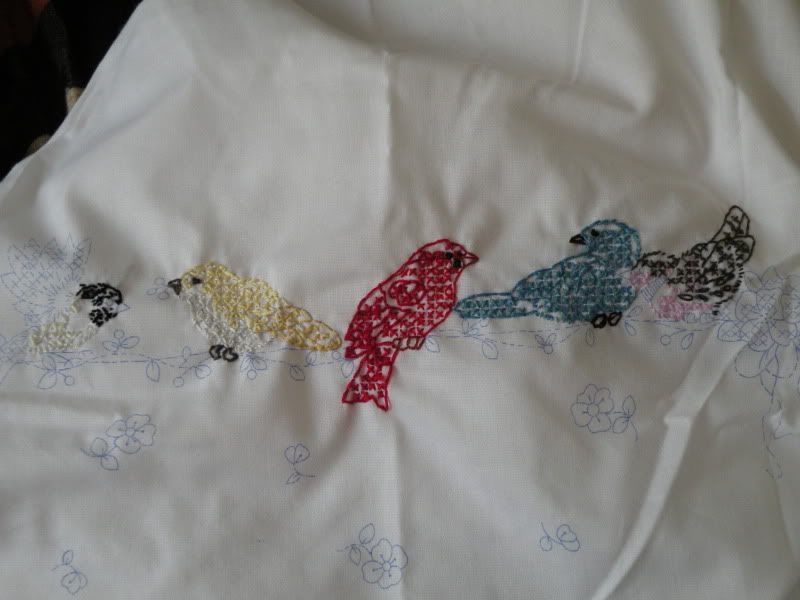 After that, what color should I make the flowers? I was originally thinking purple, but then I was reminded of Barney, and I was worried about too much color...