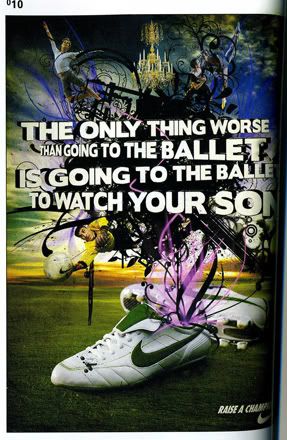 Offensive, hysterical, both, neither?


Personally, I thought that it was in such bad taste that I figured it was fake at first. I find it incredibly offensive and I'll be avoiding Nike products like the plague in the future. "Raise a champ", Nike? I should be very proud to raise a son who is tough enough for ballet, TYVM.


EDIT: This just in! Apparently, evidence points towards that this ad is actually a student entry in CMYK magazine. Not that it makes the concept matter itself any less offensive to me, but at least I now know why it could 'slip under the radar' and get published.