I have a macbook pro and my webcam always makes me look purple. the wall in front of me is midnight blue which i'm sure is what causes it... i tried adding a second light in front of me to minimize the blue reflection off the wall and that helped a bit but it's still very purple.

is there a way to internally adjust color settings or anything?

i considered putting something up on the wall that is, you know, not blue... but mehhhhh.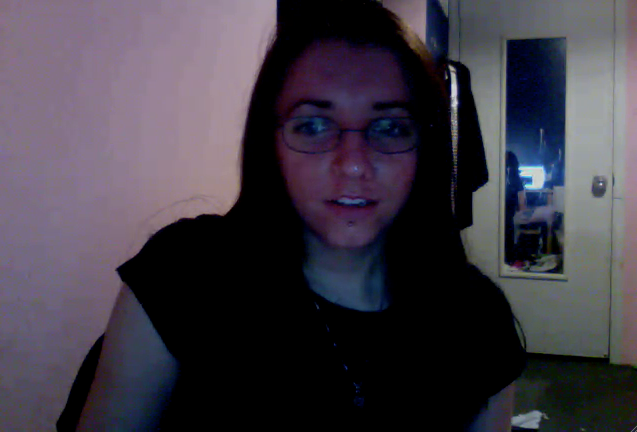 if you don't have an answer to the question.... do you have a webcam pic to share? =)