TQC, what was your very first car?
How long did you have it for?
How did it meet its demise?
Please post a picture of your car if possible.

---

My first car was a 1994 Saturn SL1.
I had it for almost 8 years. It officially kicked the bucket about 2.5 hours ago.
I was driving and heard all these grinding noises and the occasional squealy noise. I called AAA, the tow truck guy asked me to start it, and the second it turned on he was like ZOMG TURN THAT SHIT OFF IT ARE DED!!!! UR ENGINE IS PWNED!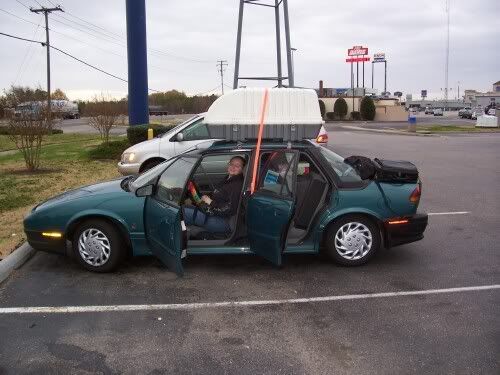 R.I.P. - stands for Rust In Pieces!