I hear picture posts have been popular today. I want to be in on the fun too.

Whats for dinner?
Care to take a picture of said dinner?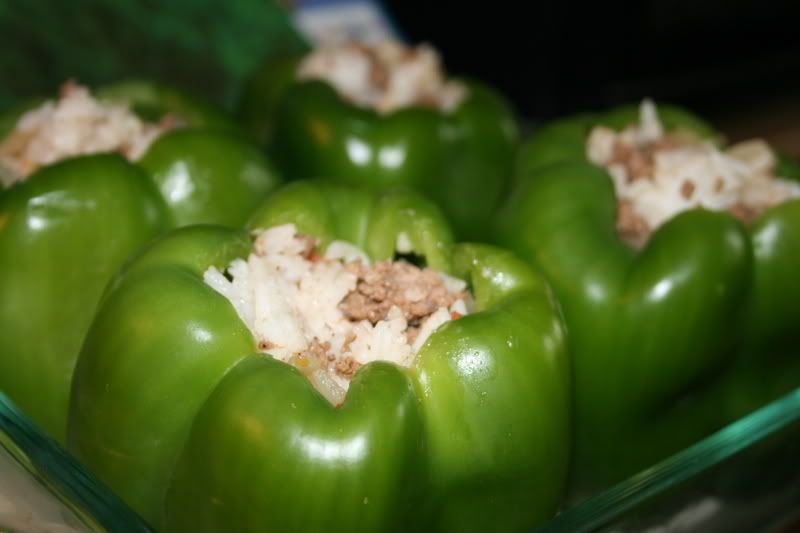 Im making stuffed bell peppers. This was taken before they went into the oven. I stick cheese on top about the last 10 mins or so. The house smells soo good.

Want to come over for dinner?