So I received this figurine as a gift today.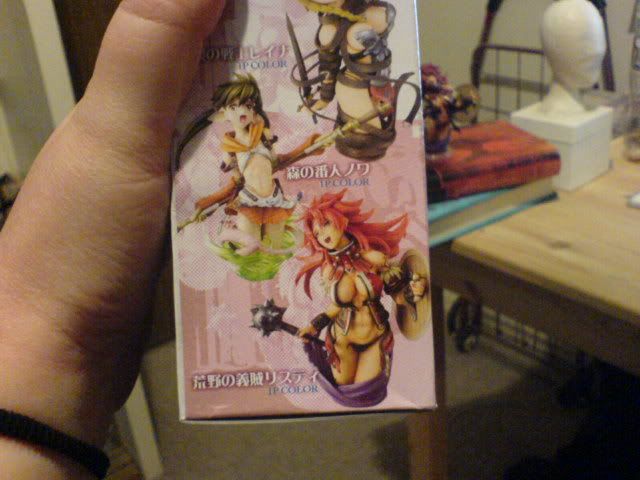 I got the redheaded lady at the bottom. Now as you can see she's carrying a mace in her right hand.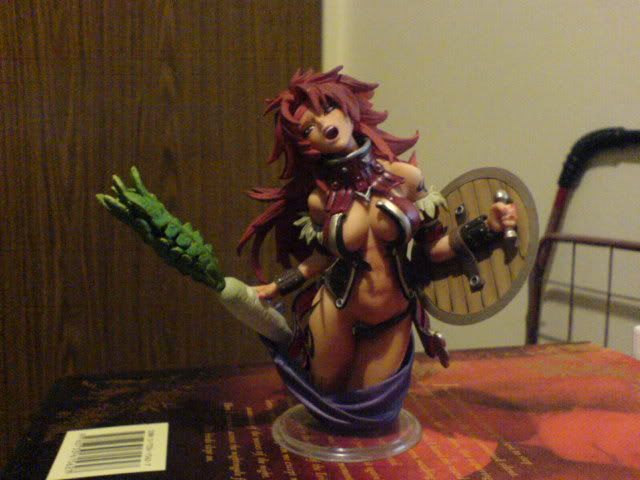 However once the figurine has been put together the mace has turned into a large Japanese radish.
I looked through all the packaging when putting it together and there was no mace in the box.

Two questions:
1. What the hell happened to the mace?
2. Why are her clothes bursting off her?