I have used Firefox to check my Yahoo! Mail for months now, but today when I click to sign in, I get this -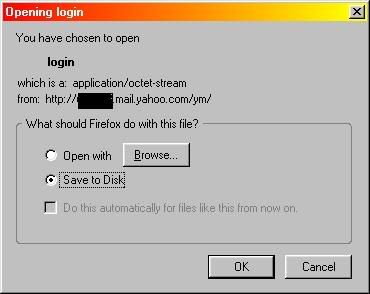 (I've blacked a little bit of it out myself)


Is anyone else getting this? What should I do? I tried to select open with Firefox, and it started downloading onto the hard drive, so I cancelled. I just want to look at my mail online as usual. Have I somehow changed my settings, or something?

Update It's not doing this anymore. Must have been some weird random glitch.