Dear TQC, I need hair advice. I have a mohawk, it looks like this (though a little longer and a little faded):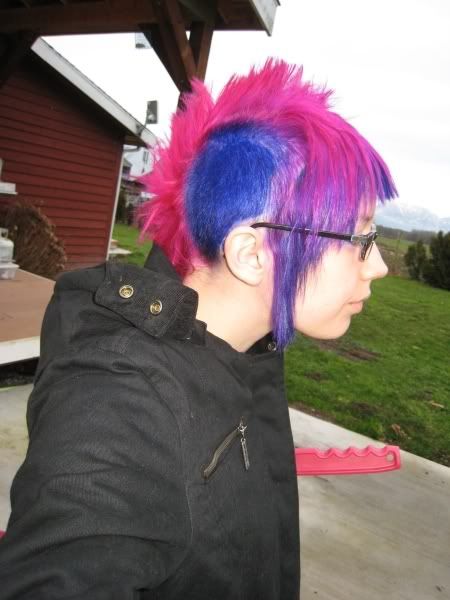 I am very bored with my hair right now. I want to do something to it to make it somehow different, but still keep it a mohawk.

Any ideas, other than "grow your hair out and dye it brown you weirdo"?

ETA: I'm not looking for advice on what COLOR to dye it, just how to cut it.

Also, what was the last good news you got?