In the first one I look good but my son looks bad. In the second one, I look like a goob and my son looks cute.



Which of these should I use as my Christmas card?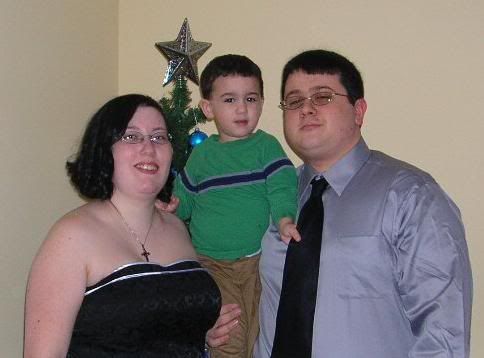 Also, if anyone is interested, my husband's company Christmas party was tonight and I posted the pictures here on
tqc_updates.



Okay! It's unanimous! Number one it is! Now, is there anyone who has photoshop who would be willing to take the original picture and touch it up and crop it for me? I only have MSPaint which is why the one under the cut looks like crap, lol.