i am babysitting an almost 2 year old boy. he doesn't seem sick at all. i just changed his diaper and if was full of green diarrhea.

you wouldn't believe how green it was if i told you so i now present you with this photo of the baby poo to aid you in your answering...

what is going on.. is this normal??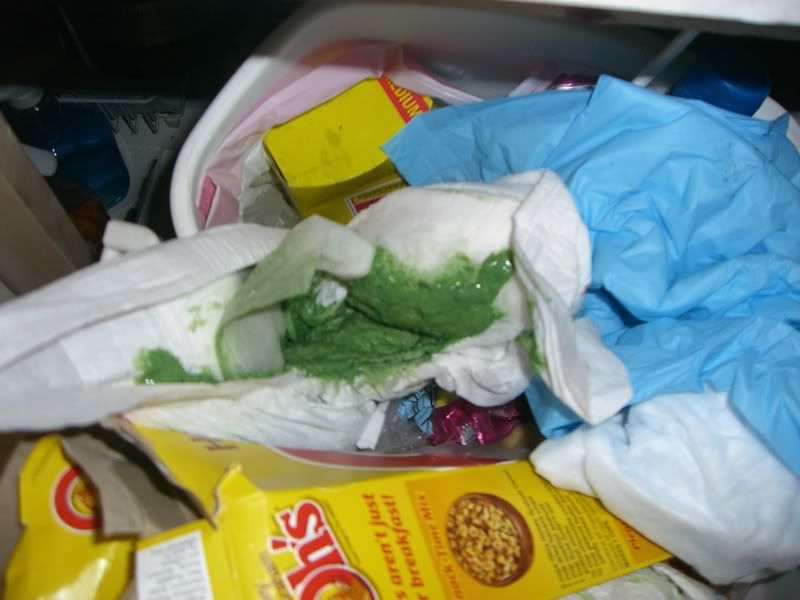 gross. i just want to know if i should call his mom and tell her or if its no big deal.