1. What's your desktop look like? (I haven't been here in a while, so sorry if this was asked recently.)

2. What is it (if not obvious) and why'd you choose it? Beyond "I liked it" lol This is starting to sound like an essay question. Oops.

3. Random, nonsense icons FTW or FTL (See: my icon)?

4. Any interesting Youtube clips you'd recommend? I'm bored, as you probably guessed.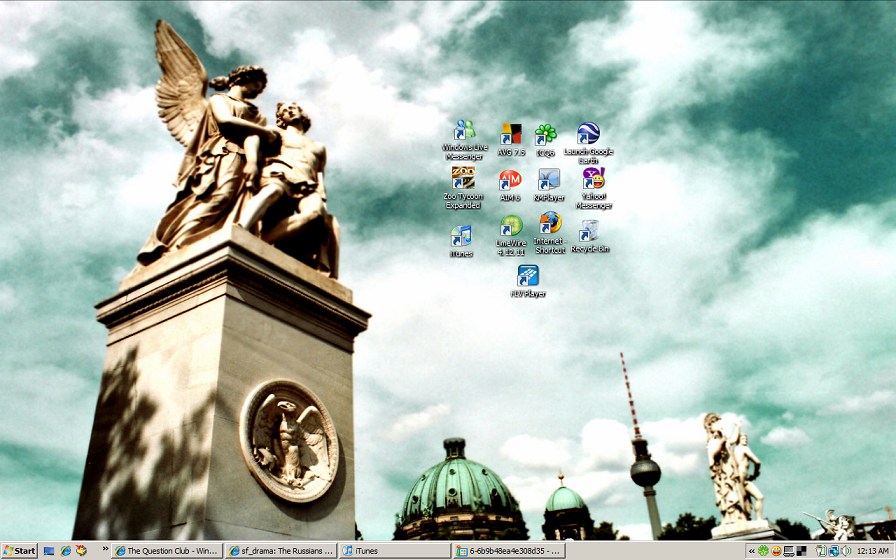 It's the Schlossbrücke in Berlin (along with the Berliner Dom and the TV Tower. Which I hate the look of, but what can you do.). I adore Berlin and miss it all the time *Sniff*