Good eve TQC. I haven't posted in a very long time so I felt obligated to do so.

Anyone excited about Harry Potter's Order Of The Phoenix coming out on DVD?(10 more days!)

Do you have any Harry Potter stuff?(posters, stickers, patches, clothing etc.)

Would you post a picture for my viewing and drooling pleasure?



1.I AM I AM OMG I AMMMM . Im thinking of pre ordering WOOT.

2.YESSSS!! My most recent is a scarf. *sigh* I love it.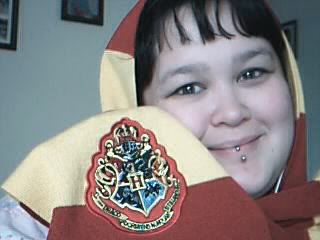 3.Duuh I already did sheesh.

PS.Woke up under the weather today. Be careful don't get to close or I might get germs on you!