1. what are you wearing right now? bonus points if you can find/take a picture of it.

2. i have kind of a funky/colorful style and i need new clothes. what's a reasonably priced(nothing like Abercrombie & Fitch prices), fun store i should shop at when i get a full time job?

3. is there ANYWHERE that doesn't make ALL their girls t-shirts cap sleeved?

poll:


does anyone else hate cap sleeves with a fucking passion?




1. i'm wearing the Manchester United 05/06 season goalie shirt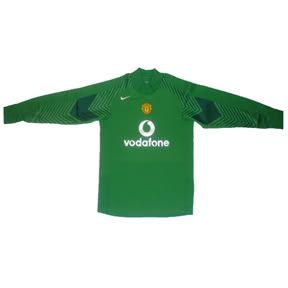 and these horrible pj pants that have a cartoon cat with a feather in its mouth and the words "BAD KITTY" all over them. i wouldn't post a picture of them if i had one.

2 & 3. idk!