1. How often do you change your desktop?
2. Do you just throw icons/files on your desktop or do you have files?
3. What does your desktop look like?



1. Every month or so I get bored with my desktop.

2. I am crazy and everything needs to be organize within files. And there are files within those files. And so on. It's crazy.

3.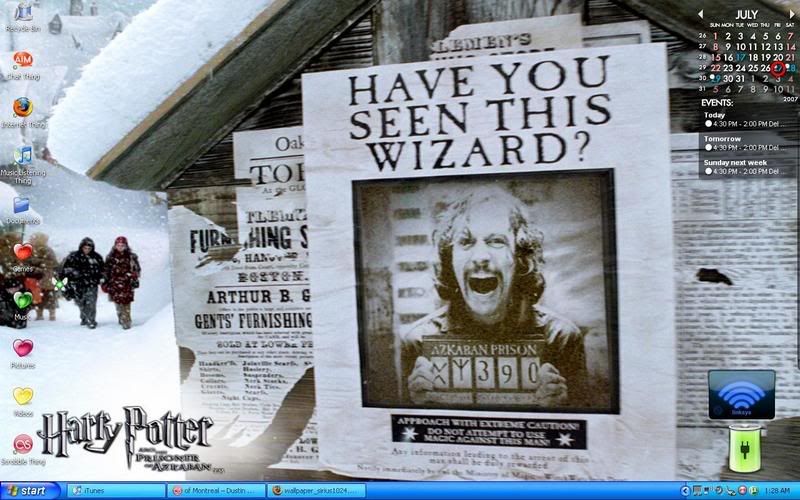 Edit
I really need to stop changing my desktop around now. I hope this is it.