(Sorry about the first try.. I got it fixed now.. need to do more on LJ.. but not enought time in the world)
I really want to know something.
in the city I live in, Twin Falls, Idaho.
YES the Twin Falls, Idaho!
This weekend is Western Days.
yesterday they had a parade, and the Southern Idaho Gay, Lesbian, Bisexual and Transgendered (and friends) Coumminuty Center had produced a float.
and was planning on entering it in the parade.
Until last saturday when they were informed that they were not permitted to enter their float in the parade due to it being a family oriented event.

Here are online versions of the articles in Today and Yesterday's Times-News
Here's from Saturday's paper.
http://www.magicvalley.com/articles/2007/06/02/news/local_state/113421.txt
and here is Sunday's follow up.
http://www.magicvalley.com/articles/2007/06/03/news/local_state/113475.txt

here's the float and supporters.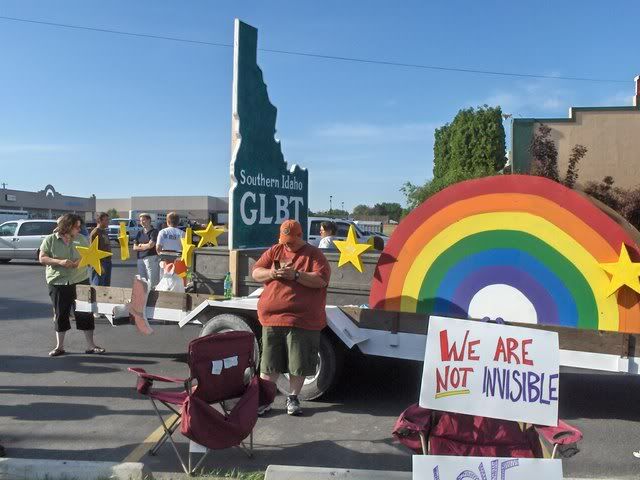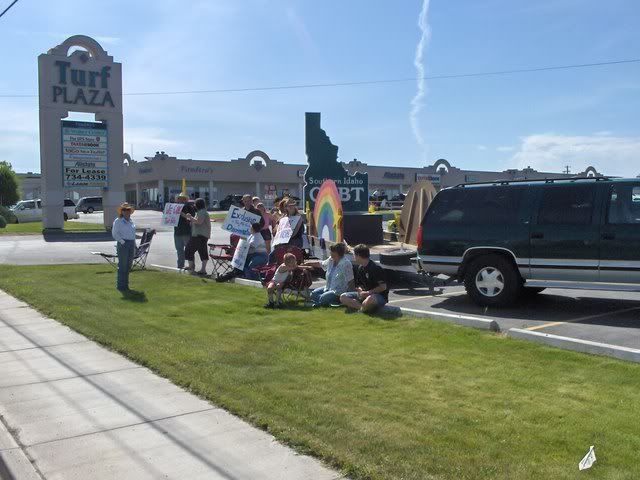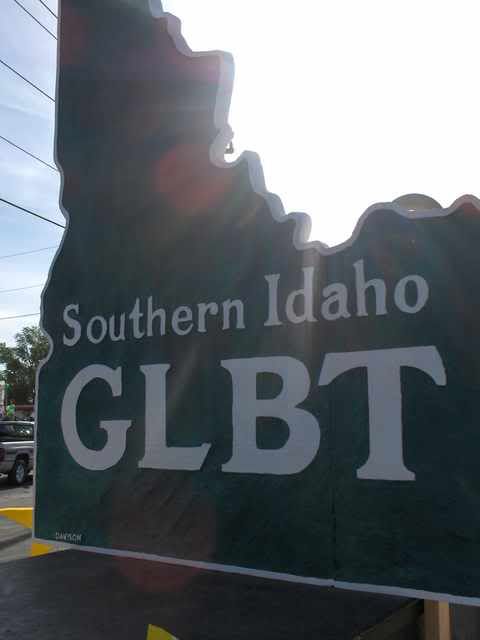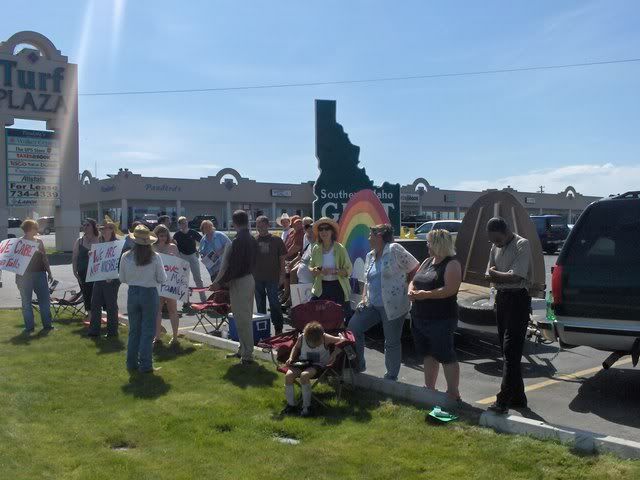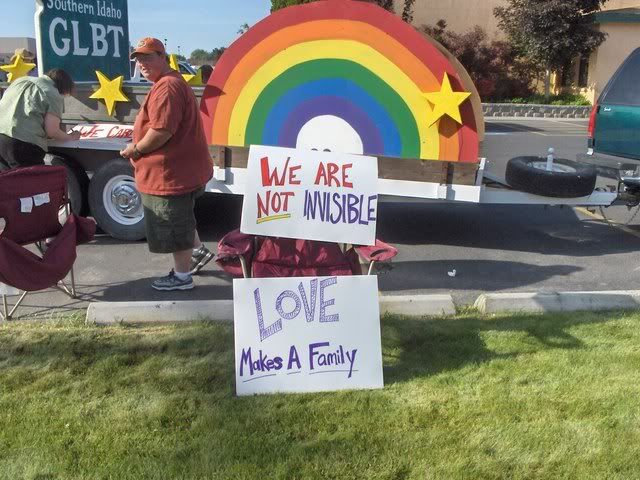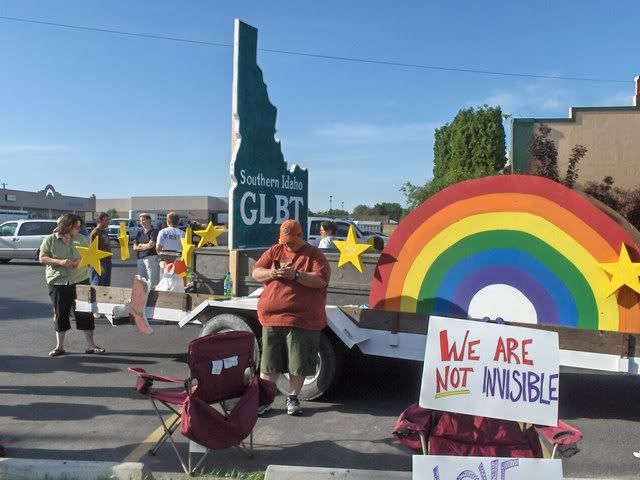 My question is, HOW is that float inappropriate for a family event?
Is there anything that screams of anything that isn't family friendly?
Let me know what you think!
I really want to know
As comments come in I will be forwarding them to the GLBT leaders here in Twin