1. If you have used MyHeritage.com, who is the strangest match you got?
For the following picture, my number 1 match was Aretha Franklin and number 2 was Osama bin Laden.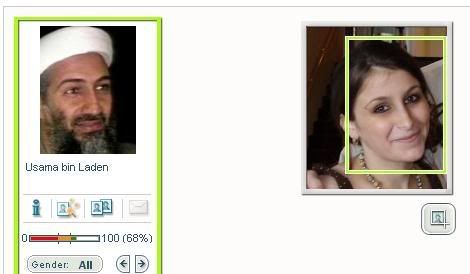 2. Do you ever throw up from eating too much?

3. I want to go someplace. What the hell is open on Easter besides Starbucks? I'm bored out of my mind.

4. What is your least favorite clothing store?