If a rabid mother opossum had babies, would the offspring have rabies too?


How likely is it for a baby opossum, or any opossum for that matter, to have rabies?



I ask this because suddenly a lot of BABY opossums have found their way into my house! This is bad.. My cats have had their rabies shots, but one of my cats just came back from surgery and I don't want him to get mixed up with a opossum. Even if it is just a baby.. Another crawled into my bathroom this morning and went to sleep in a bucket. This is the forth one! We do not know if it is rabid or not. It does not appear to act aggressive or strange. It's still in there. We haven't called Animal Control yet.


But damn, these babies are CUTE! I took pictures of this one. I'm almost tempted to keep one as a pet! But of course that would be very dangerous.. Though I heard of people that have done that.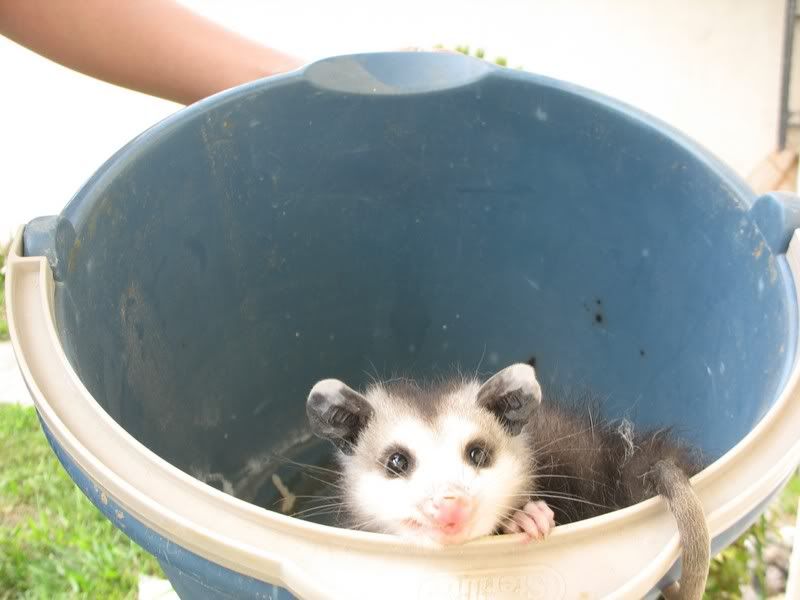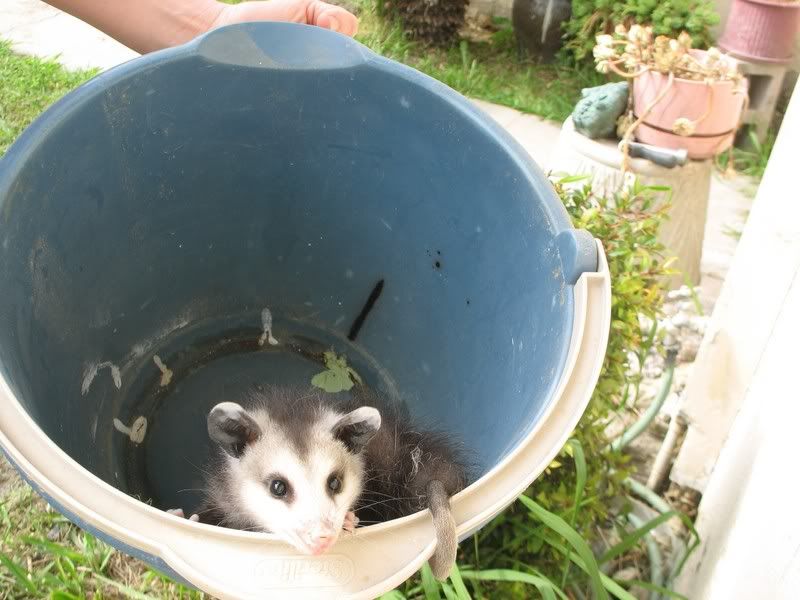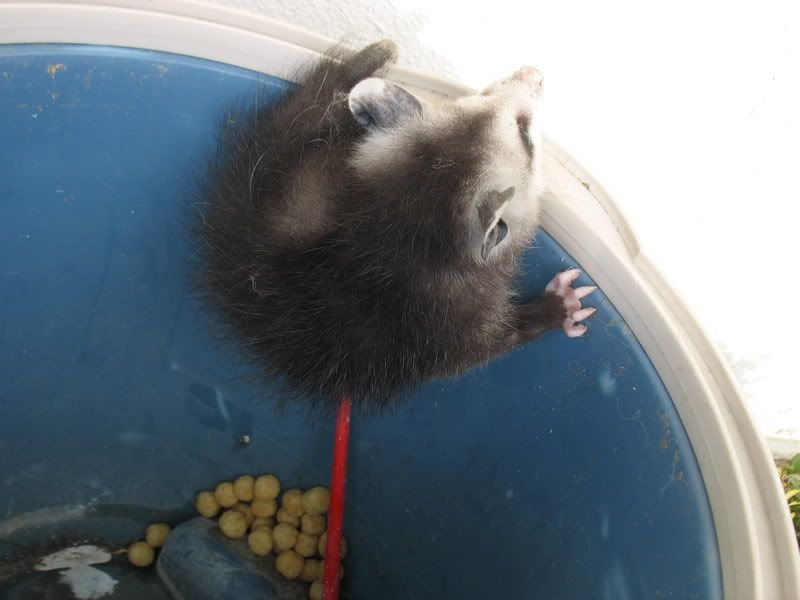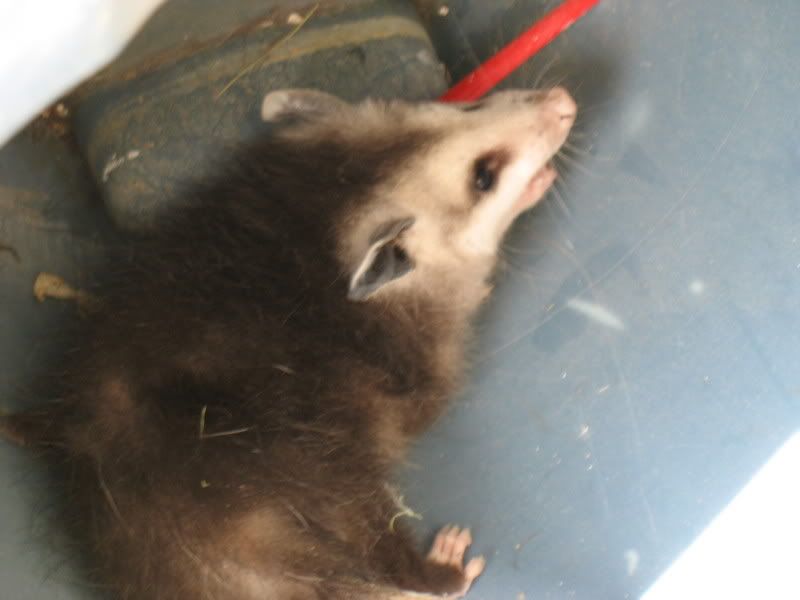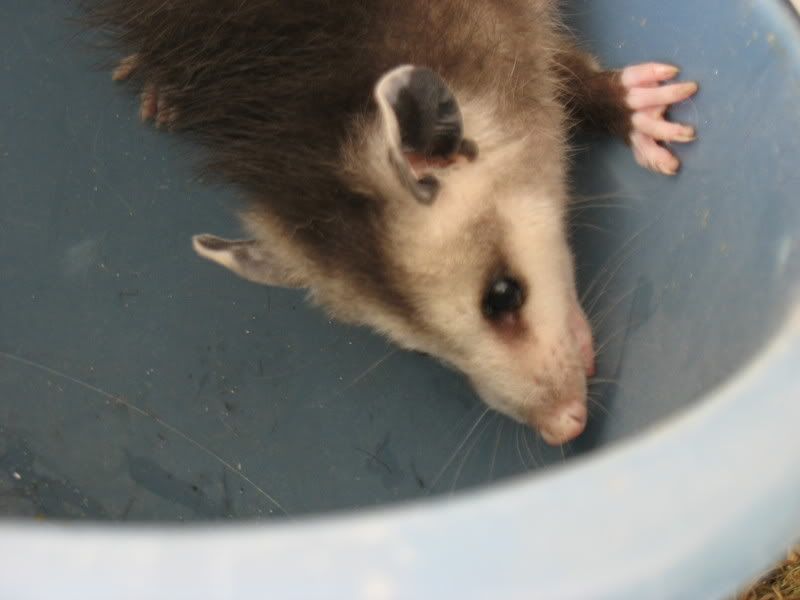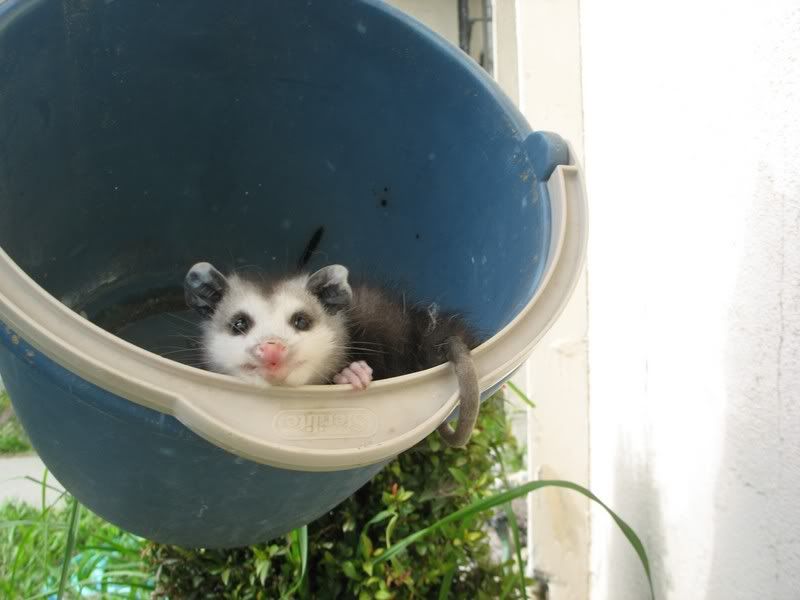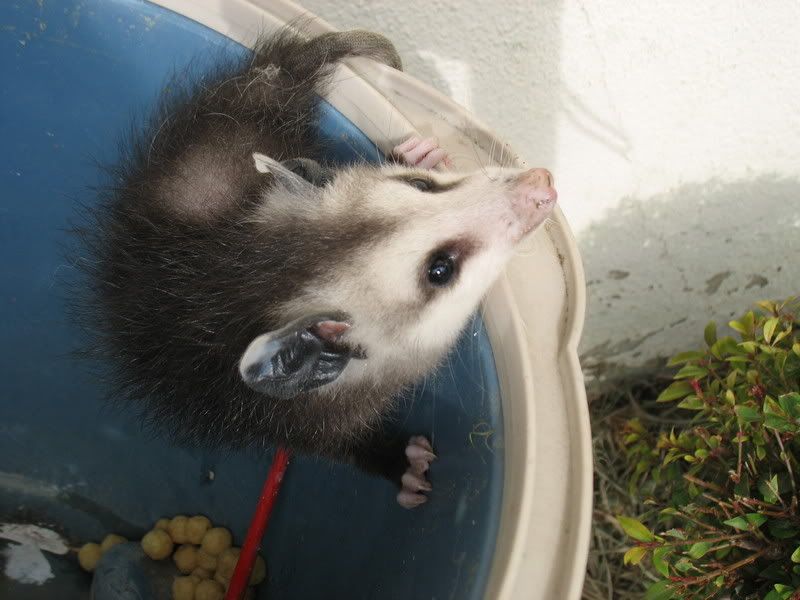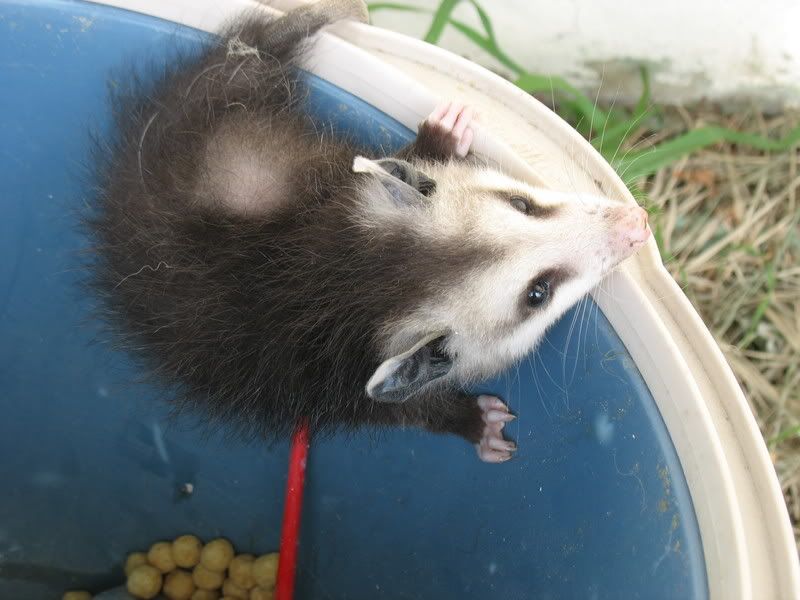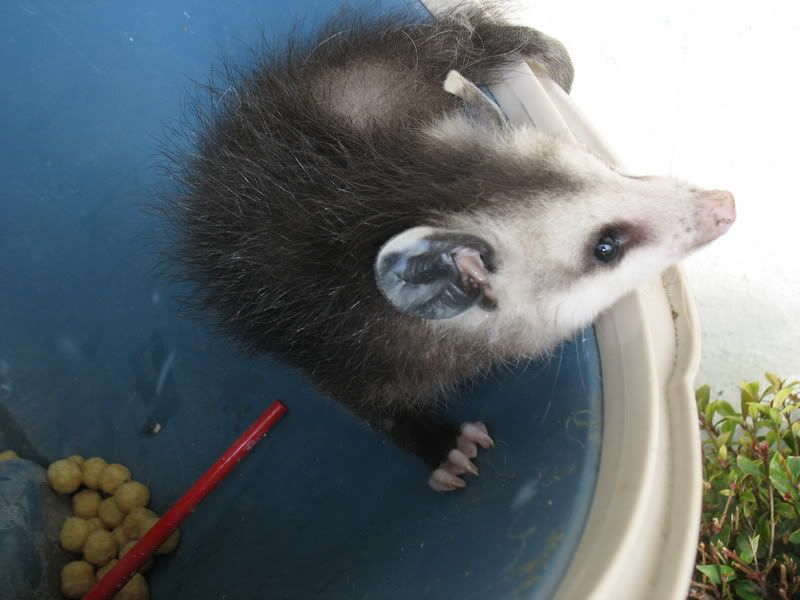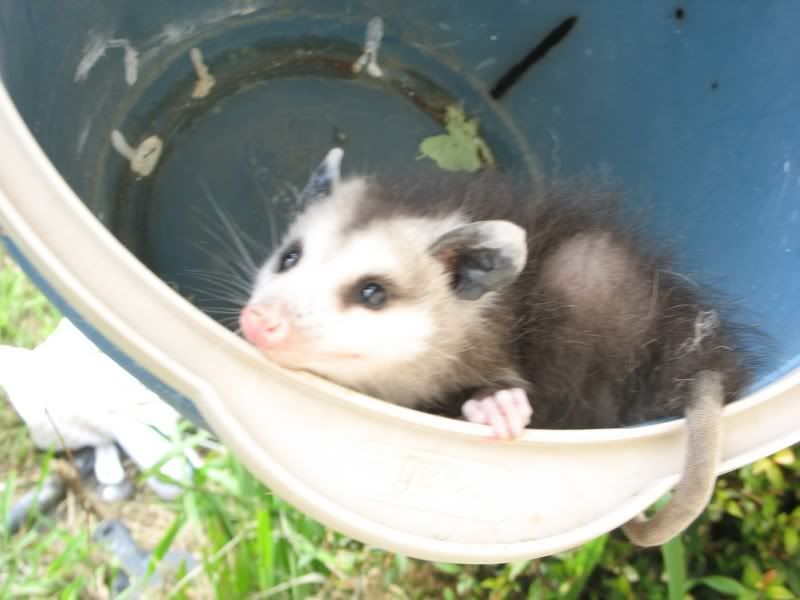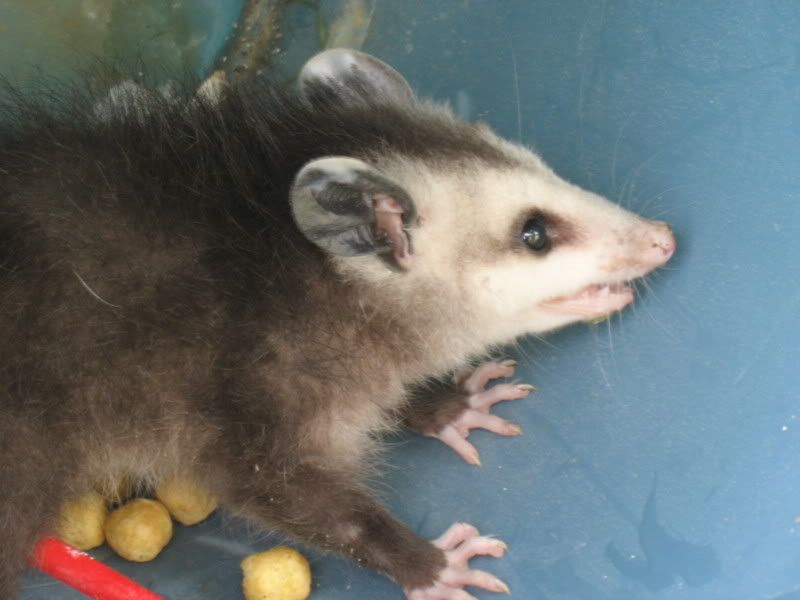 How old do you think this one is?

I'm probably going to call Animal Control very soon, or should I just let it go across the street? If I let it go across the street, do you think it will just come back or go into another house?

What will Animal Control do to him/her?? I don't want them to kill it!!

Is it possible to keep a opossum for a pet in California? =P! It's so cute! I probably won't though because it may be cruel(and stupid!) to keep a wild animal..