Yeah, I love random capitalizations.


So, for those of you who have.bought them:
1. What does the cover of your High School Yearbook look like?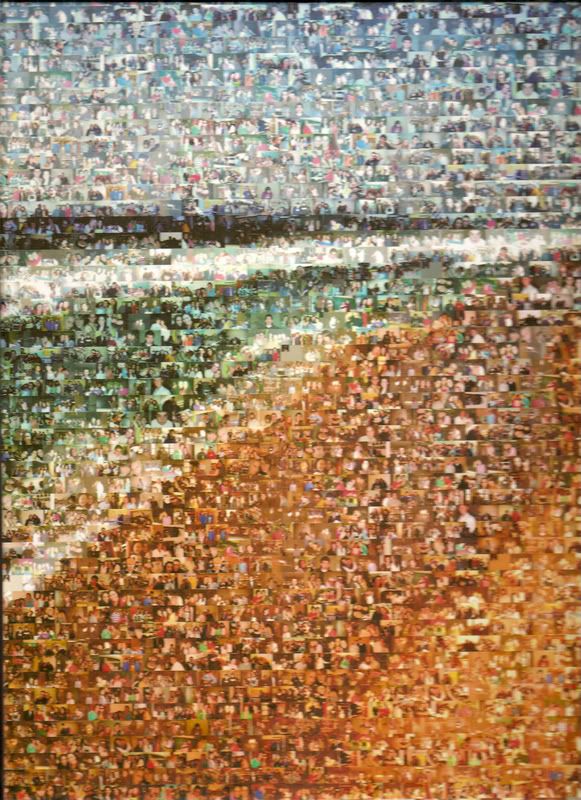 If you can't tell, it's a beach, but it's made up of pictures of the senior class.


2. How many pages is your yearbook?
Mine is numbered up to 408, but there are maybe 10 more blank pages for signing.


3. What was your theme?
Footprint through Time.


4. What's your yearbook called?
Ours is Spindrift. This was the Volume 65.


5. How much of it (if any) is in color?
All of ours is in color.


6. Did you win any supurlatives?
No... I was 2nd runner up for "Most Overdramatic", the one i wanted.


7. Anything else cute/cool about your yearbooks?
On the back it says my name with the Comedy Tragedy Masks and Performing Arts Editor underneath.
We also got to do Friends Pages, and the page my friends and I made (I did one with the Thespian Troupe Board Memebers) came out really really cute.
And the front inside cover has the entire senior class sitting on the bleachers in the gym, in school colors (It was the day of the peprally and the last day of spirit week, which was blue and white day) And the back inside cover is the same picture, but we're all waving. It's kinda cute/sad.