I am a fucktard and forgot the water while making Mac N Cheese. So there some nice blackened pasta in my microwave. How the hell do I clean this up? I do have both doors open to get the smoke out of my apartment, but in terms of cleaning my microwave, the bowl, and the pasta... how do I clean/dispose of my mess? :(

EDIT: The bowl just shattered into a million pieces... so really any advice on the microwave cleaning and pasta disposal would be appreciate it. Give me a few minutes and I'll post pictures :)

EDIT PART DEUX: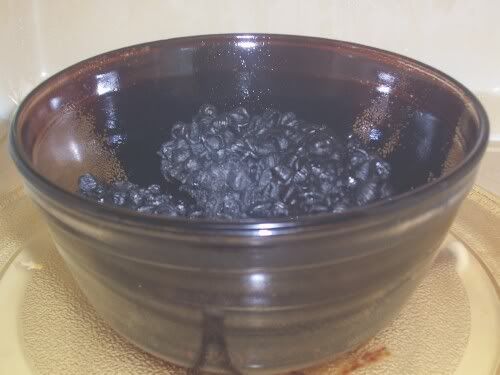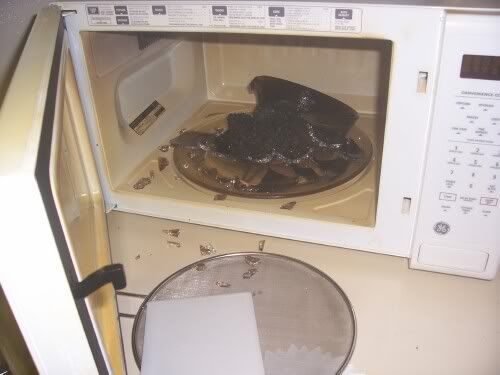 R.I.P. Bowl, you were awesome!