is there a specific name for the type of jacket that the guy on the left is wearing? like, if i wanted to search the internet and see what's up with a jacket just like that one, what would i say?
and if you know who those two guys are, then you are way kool and probably a digger like me.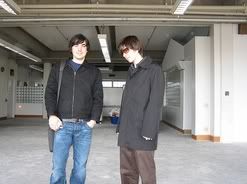 on second thought, if you need a bigger picture go to http://www.flickr.com/photos/kevinrose/106156005/
thanks!