How on earth do I get my cat to stop peeing outside of the litterbox? We have to keep her in the garage because of it. She'll pee on anything paper, in any open container, she'll even pee in up-turned umbrellas. She also likes to pee on one spot of the floor, which has been cleaned over and over again, and even if there isn't paper there she'll pee in that spot.
But she never, EVER pees in the litterbox.
She's about 3 and a half. We also have another female cat who is 6 and has hated the pee cat since she was a kitten. We tried getting two litter boxes but that didn't change anything. Both of them have been spayed.
We've also taken her to the vet, and while she was treated for a urinary tract infection, nothing else has changed; she still pees where she pleases.
Oh, same with poo. She'll poo anywhere as well.
Ideas?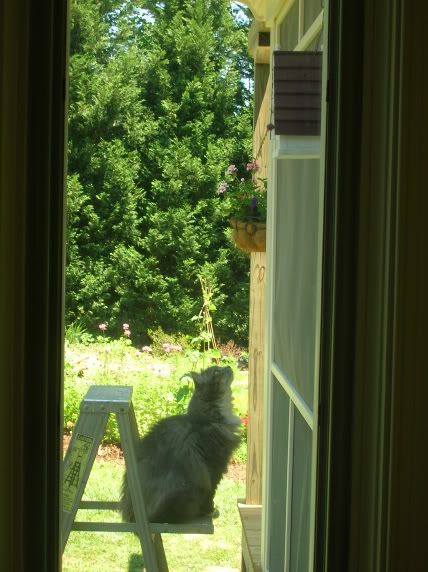 Yum yum, birds in a birdhouse :D