This may be a silly question, or just confusing. Sorry!

Back in January I got married. Mostly due to laziness and not yet making a decision, I haven't looked into how to change my last name until recently. My hubby and I went to city hall and were told we had to apply for a certificate of marriage. I was confused, because I already have a piece of paper that says "Certificate of Marriage". They told us we needed that to apply for a "real" certificate, then ignored us.

So TQC, do I have a certificate of marriage or not? How do I apply for one if this is not what I'm suppose to have? I live in Ontario if that helps. All I can find online is that I need this certificate that I thought I already have because that's what this paper says! I just want to change my last name.





I also have this record.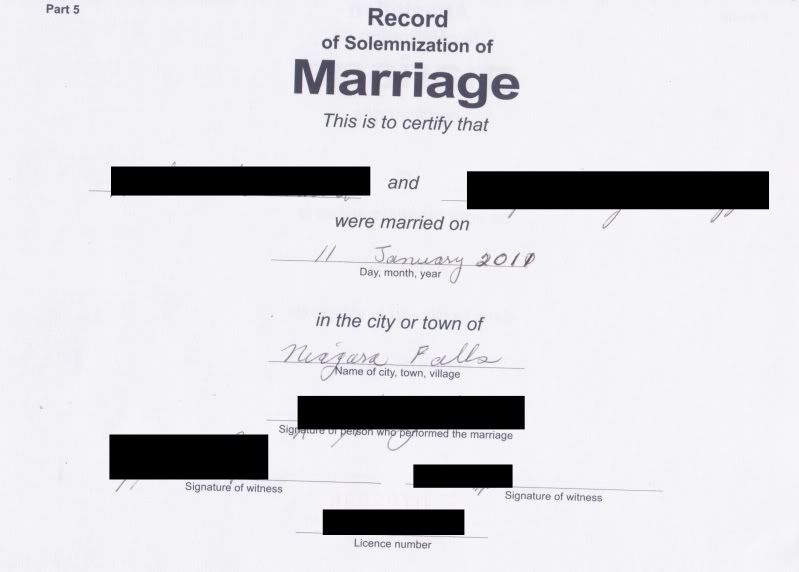 For those of you who got married in Ontario, did you need anything else to change your last name?

Edit: Thanks for the comments and confirming what I have isn't an actual marriage certificate. I've now applied for the the one by the province. Thanks everyone!