1. What kind of attitudes did your parents have about you trying new foods when you were growing up? Did you eat what was in front of you? Were your forced to finish everything on your plate? Did you have to at least try whatever was on your plate? Or, if you didn't like what you were given, were you allowed to have something else?

Talking to some co-workers yesterday, I commented that I wish my mom had made more of an effort to get me to try new foods. If she put spinach on my plate and I didn't want to try it, she'd just shrug and move on. As an adult, I'm more adventurous with food, but I still have some pickiness that I think could have been curbed if I'd been pushed to try more when I was younger.


2. Do any of you have those vinyl wall cling thingies for your houses/apartments/rooms?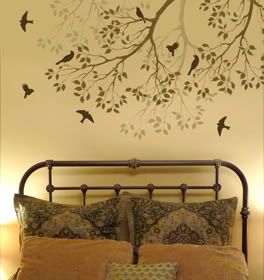 We're moving soon and I'm considering getting a few for our new place, but I want to know if they're as easy to apply as they seem. And if they last long, and if they really are easy to remove