0. Starbursts or skittles?

1. What is your favorite snack (after lunch before dinner type thing)?

2. What is your all time favorite quote? (Any quote!)

3. Jokes? I don't mind how corny!
One of my favorites has always been: What does an ocean say when you walk past it? Nothing, it waves!

4. Do you watch LOST? If you do, what is your favorite LOST quote?

5. What type of camera do you use? Does it have the feature where you can be black and white, but one color is accented?

6. How do you photoshop a picture to have only one color accented? (Sorry...my friend just got a new Canon and I'm obsessed with it!

7. What ethnicity are you? And how tall are you?

8. What ethnicity do I look?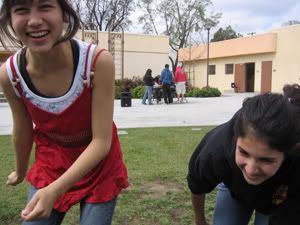 Sorry for all the questions!
I'm curious!